Welcome
The mission of the Geneseo Public Library District is to provide materials and services to assist library district residents of all ages to obtain information for their professional, personal, educational, recreational, cultural and reference needs. The library provides timely access to a variety of materials relevant to and of general interest to the community it serves. We assist students of all ages in meeting educational objectives, emphasizing the pursuit of lifelong learning, promoting the enjoyment of reading, and providing outreach services.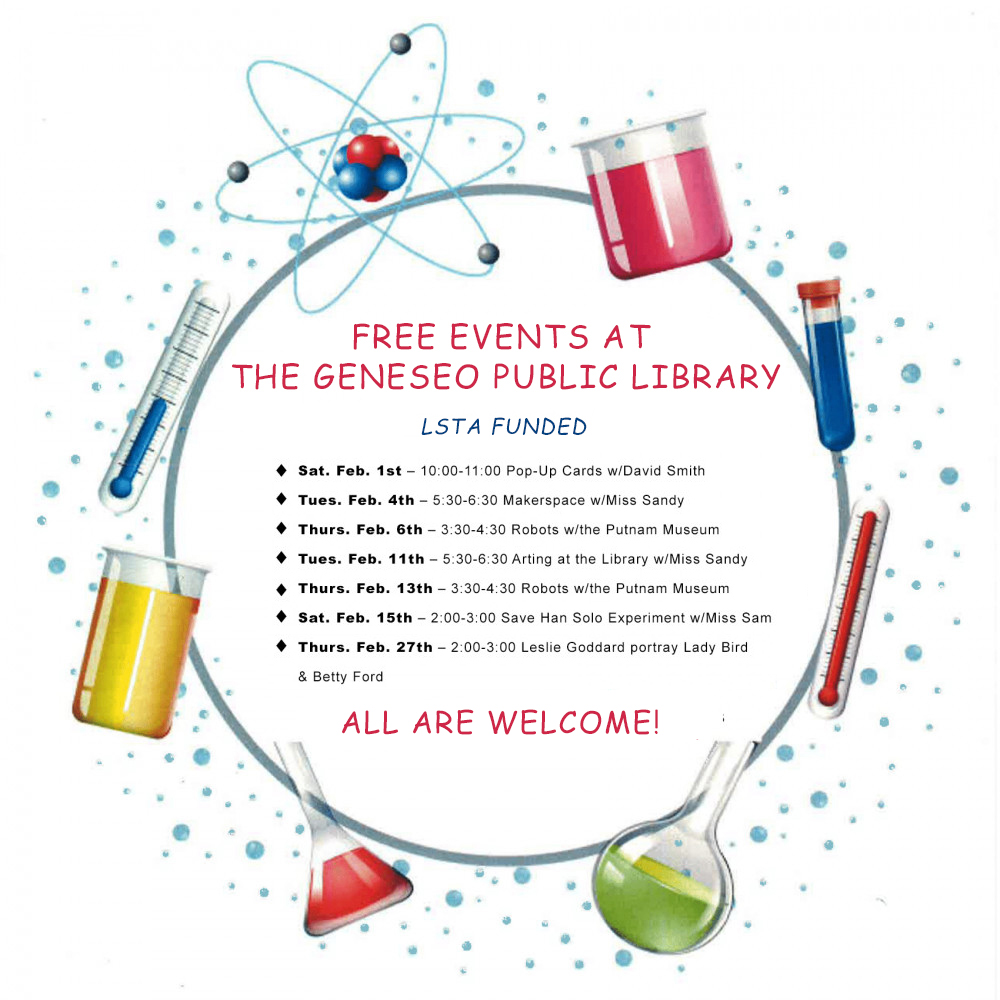 Video Making 101 & Free Video Contest
View More
Video Content Prep Sessions for QC Libraries Annual Teen Video Contest -
Teens can submit one video per category on their own or as part of a team of up to five friends, with a chance to win $100! Entries are due March 23, 2020.
Events
View More
Book Signing: Ian Nichols, Author of "In the Dark" Feb. 18th @5:30-8pm
Start Your FREE 2020 IL DMV Practice Test Now
Preschool Ages 0-5 at The Library!
February Kids' Programs
Statewide Reading and Writing Contest
View More
Letters About Literature in Illinois is an annual statewide reading and writing program.
Board of Trustee Meetings
View More
Board Meeting Agenda
Closure Dates
View More
Closure dates for the library
Geneseo Public Library Adult Calendar
Geneseo Public Library Children's Calendar